AO Smith® Standard Uninsulated Storage Tanks
AO Smith® Standard Uninsulated Storage Tanks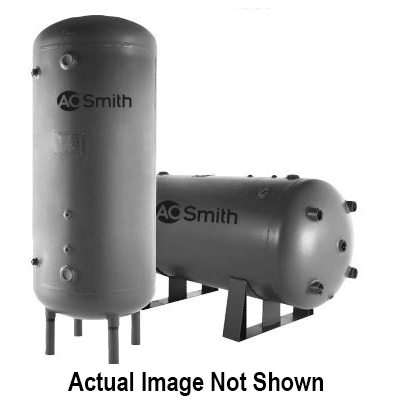 A.O. Smith commercial water storage tanks are designed for use with gas/electric water heaters and boilers to provide additional storage capacity for systems with large water draws. A.O. Smith glasslined storage tanks are designed and recommended for systems with operating temperatures up to 180 deg F.
Looking for model-specific repair or replacement parts? Enter the unit's serial number into the
A.O. Smith Parts Finder
.
PermaGlas® glass lining: All internal surfaces exposed to water are glasslined per ASME HLW procedures, using an NSF-approved glass lining compound
Glass is highly resistant to effects of temperature, corrosion and electrolysis
Magnesium anode for extra protection against corrosion
Uninsulated standard stock bare storage tank