A.O. Smith® 100123628 TJ-80S Insulated Storage Tank, 80 gal Tank, 25-1/4 in Dia
A.O. Smith® 100123628 TJ-80S Insulated Storage Tank, 80 gal Tank, 25-1/4 in Dia
AOSTJ80S
MFG #: 100123628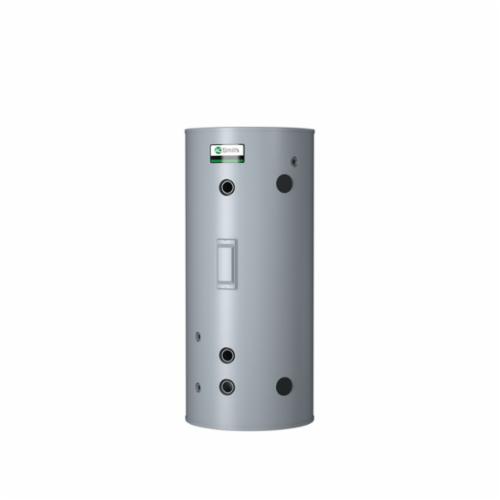 Diameter:

25-1/4 in

Tank Capacity:

80 gal

Manufacturer:

A.O. Smith

Manufacturer #:

100123628

Overall Length:

63 in

Pressure Rating:

160 psi

Series:

TJ-80S

Type:

Insulated
These A.O. Smith storage tanks are designed for storing potable water. Fitting locations are designed to meet the needs of normal installations plus those for the A.O. Smith Cer-Temp 80® piping methods.
Looking for model-specific repair or replacement parts? Enter the unit's serial number into the
A.O. Smith Parts Finder
.
A.O. Smith® Storage Tank, Insulated, Series: TJ-80S, 80 gal Tank, 25-1/4 in Dia, 63 in Overall Length, 160 psi
A. O. Smith storage tanks are ideal for use with gas-fired copper heat exchanger equipment for storage of any potable water at temperatures up to 180 deg F
Glass lined tank - alkaline borosilicate composition permanently fused to steel by firing at a temperature of 1600 deg f, providing years of corrosion protection and dependable use
Threaded openings - all tanks furnished with threaded openings for thermometer, relief valve, 2 in recirculation lines, tankstat and drain valve
Fits through 30 in door
Magnesium anode rods for anti-corrosion protection
High density foam insulation saves energy, helps reduce standby heat loss