A.O. Smith® 100123717 TJV-200A Insulated Storage Tank, 175 gal Tank, 36 in Dia
A.O. Smith® 100123717 TJV-200A Insulated Storage Tank, 175 gal Tank, 36 in Dia
AOSTJV200A
MFG #: 100123717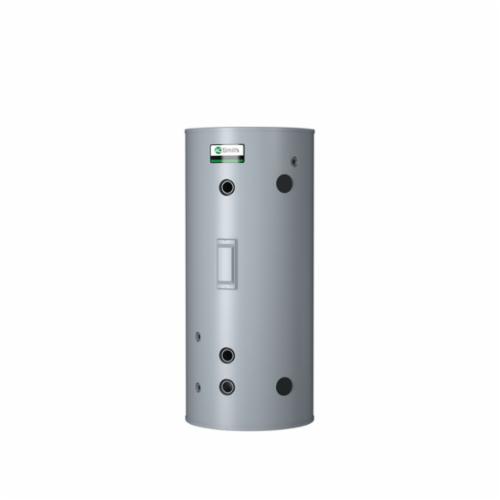 Diameter:

36 in

Tank Capacity:

175 gal

Manufacturer:

A.O. Smith

Manufacturer #:

100123717

Overall Length:

83 in

Pressure Rating:

125 psi

Series:

TJV-200A

Tank Type:

Glass Lined

Type:

Insulated
Large volume tanks are designed for storing potable water. Fitting locations of these custom-line tanks match the needs of normal installations plus those for the A.O. Smith Cer-Temp® 80 and Shure-Temp™ systems.
Looking for model-specific repair or replacement parts? Enter the unit's serial number into the
A.O. Smith Parts Finder
.
A.O Smith® Storage Tank, Insulated, Series: TJV-200A, 175 gal Tank, Glass Lined Tank, 36 in Dia, 83 in Overall Length, 125 psi
Heavy gauge steel with high quality powder coat paint provides additional insulating qualities for greater energy savings
Each lining and coating has particular capabilities and limitations
Glasslined: These are normally stocked tanks for water storage up to 180 deg F, with glass lining to prevent corrosion and addition of rust to water
Cement: A special formulation of cement provides excellent corrosion protection
Epoxy: The application of specially formulated epoxy makes this lining suitable for cold or hot water storage
Insulation: Entire tank is surrounded with high density fiber glass insulation to reduce costly heat loss; non-sagging and vermin-proof
Standard Sizes: from 140 to 1000 gal - A. O. Smith stocks vertical factory jacketed and insulated tanks from 140 gal up to 1000 gal for fast delivery and retrofit applications
ASME code construction: All tanks are constructed to the requirements of the ASME
Custom-line factory jacketed and insulated storage tank