ASPEN CA30A3G-160L-000 Left-Hand Uncased Upflow/Downflow Coils, 24,000 Btu/hr, 2.5 Ton, 16 in W
ASPEN CA30A3G-160L-000 Left-Hand Uncased Upflow/Downflow Coils, 24,000 Btu/hr, 2.5 Ton, 16 in W
ASPCA30A3G160L000
MFG #: CA30A3G-160L-000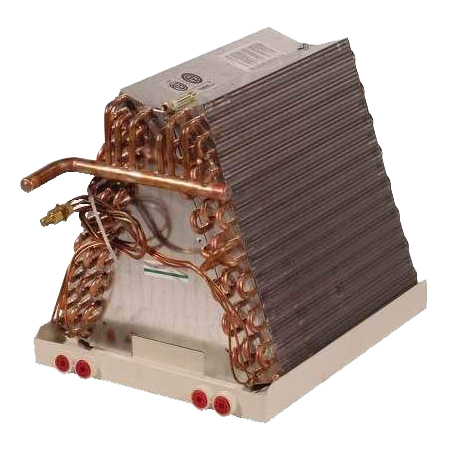 Cooling Capacity:

24,000 Btu/hr

Enclosure Type:

Left-Hand Uncased

Nominal Capacity:

2.5 ton

Series:

C Series

Liquid Line:

3/8 in

Manufacturer:

ASPEN

Manufacturer #:

CA30A3G-160L-000

Refridgerant Type:

R-22/R-410A

Suction Line:

7/8 in

Width:

16 in W
CA30A3G-160L-000 2.5T UNCASED COIL 16W
Rifled copper tubing, enhanced aluminum fins.
Immersion-tested at 500 psi, then nitrogen-pressurized and sealed.
Left Handed refrigerant and plumbing connections.
Liquid line - 3/8" ODS, suction line - 3/4" ODS on 1-1/2- 3 ton & 7/8" ODS on 3-1/2 - 5 ton.
Externally mounted flowrater body with Schrader valve for hiss-testing.
Heavy duty plastic drain pans on most models.
Upflow without field modification. Downflow applications require plate kit, included.
AHRI certifiable with all brands of A/C and heat pump systems.
ETL listed for use with both R-22 and R-410a when proper metering device is used.