A3290110 25BPJADJ10 Impact Adjustable Sprinkler, Full/Part Circle Spray, Brass - Bulk
A3290110 25BPJADJ10 Impact Adjustable Sprinkler, Full/Part Circle Spray, Brass - Bulk
RAB25BPJADJ10
MFG #: 25BPJADJ10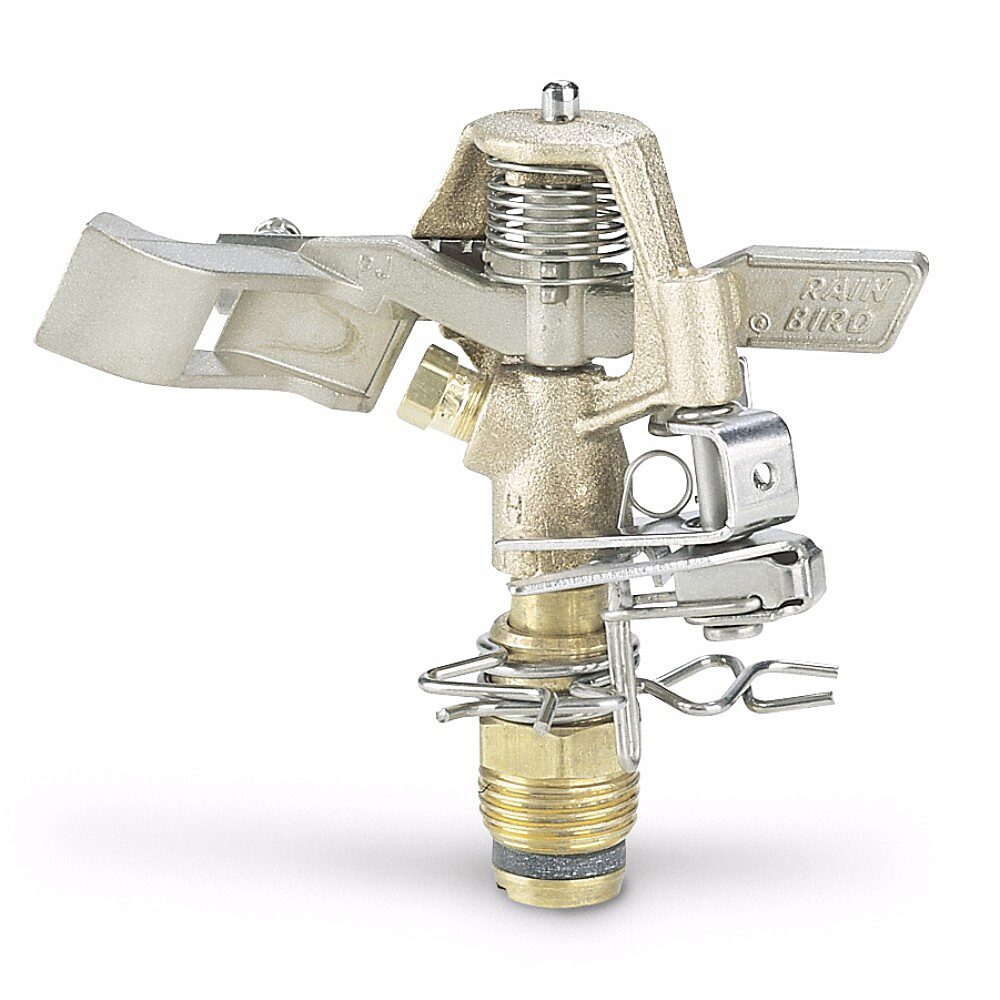 Flow Rate:

3.1 - 5.0 gpm

Pressure Rating:

30 to 50 psi

Spray Pattern:

Circle

Color:

Grey

Manufacturer:

RainBird

Manufacturer #:

25BPJADJ10

Material:

BRASS

Suitable For Use With:

RainBird SBN-1
The 25BPJ adjustable sprinklers are a versatile option when a full 360 degree pattern will not work. The brass precision jet arm to reduce side splash and stainless steel springs and fulcrum pin will provide long life. The full and part circle option will fit into just about any design. Available in a variety options and nozzle sizes,


All models include integral (to sprinkler body) break-up pin for adjustable distribution.
DA option also includes integral (to sprinkler body) distance control flap.
Compatible with RainBird SBN-1 Straight Bore Nozzles.