0015E3-2F2 ECM High-Efficiency Circulator Pump with ECM Permanent Magnet Motor
0015E3-2F2 ECM High-Efficiency Circulator Pump with ECM Permanent Magnet Motor
TAC0015E32F2
MFG #: 0015E3-2F2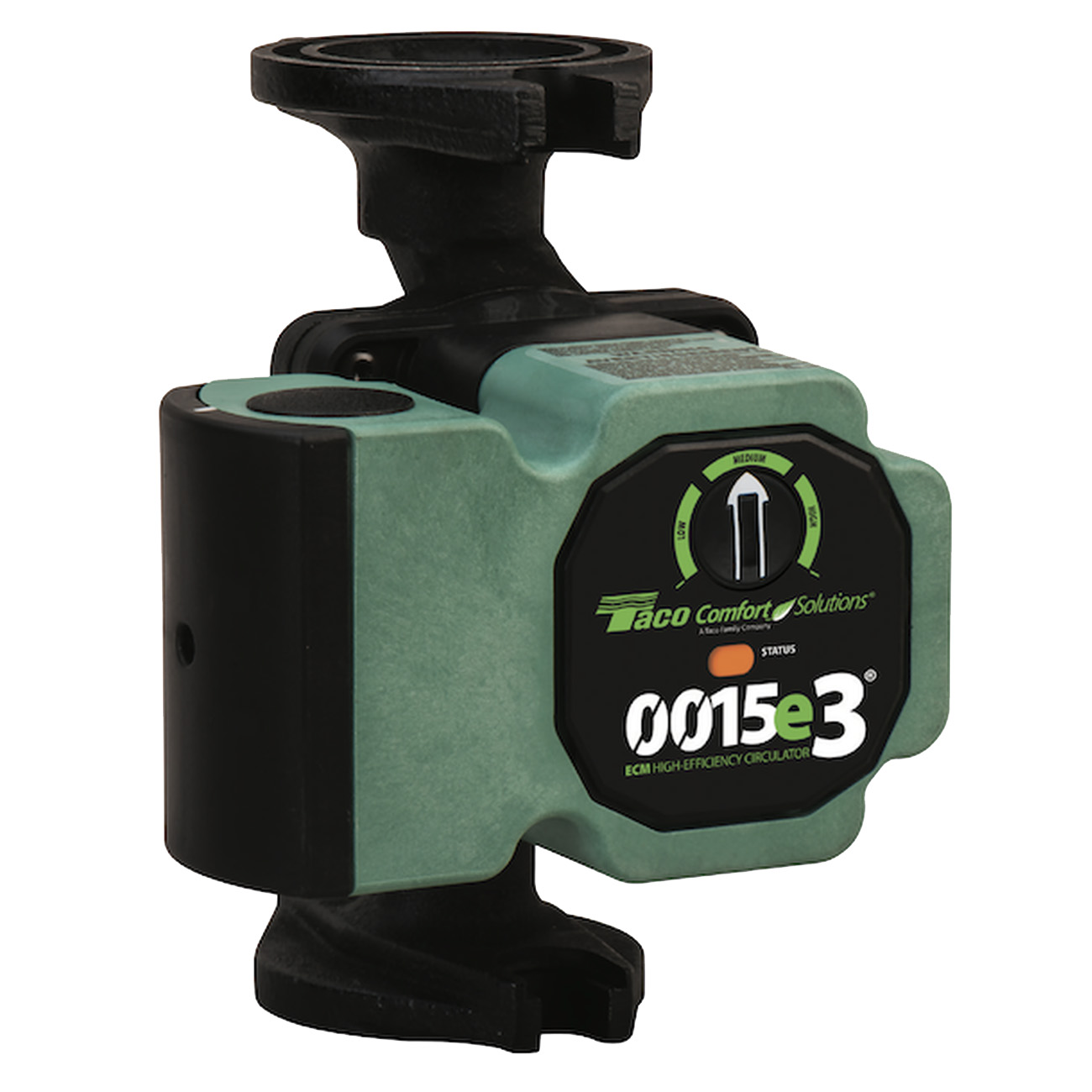 Flow Rate:

16 gpm

Voltage Rating:

120 VAC

Amperage:

0.54 A

Dimensions:

6-3/8 in H x 6 in W x 5 in D

Manufacturer:

TACO

Manufacturer #:

0015E3-2F2

Material:

Cast Iron

Max Head:

18 ft

Pressure Rating:

125 psi

Series:

0015e

Speed:

4830 rpm

Temperature Rating:

230 deg F
Taco 0015e3™is a variable speed, high-efficiency wet rotor circulator with an ECM permanent magnet motor. It's ideal for hydronic systems zoned with circulators or zone valves. With 3 easy settings, the 0015e3 delivers performance, reliability and ease of installation that made the 00® famous.


3 Speed Settings
Dual electrical knockouts, 6" stranded wire leads included for easy wiring.
Use with a Taco ZVC Zone Valve Control or SR Switching Relay for ON/OFF operation.
Double insulated. No ground wire required.