Ed Felten Training Center
A state-of-the-art training facility that features working HVAC and Plumbing displays for hands on instruction, a large meeting area with flexible seating and table options, and integrated audio/visual presentation technology.
---
Live Fire Equipment Hands-On Training Stations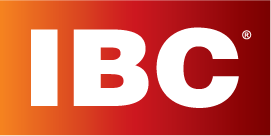 Ed Felten, a visionary and compassionate individual, left behind a profound legacy rooted in the principles of customer-centricity, unwavering trust, and a deep passion for education. Throughout his remarkable journey, he not only revolutionized the business landscape by putting customers at the heart of every endeavor but also nurtured an unbreakable bond of trust that became the cornerstone of his relationships. His unrelenting commitment to providing unparalleled value and service set a new standard in the industry, inspiring generations to prioritize human connections over transactions. Moreover, Ed's fervent love for education illuminated pathways to knowledge for countless individuals, as he tirelessly championed the transformative power of learning. Through his legacy, he continues to inspire future leaders to embrace empathy, prioritize integrity, and foster a lifelong love for both their customers and the pursuit of wisdom.

- Michael Miller, General Manager
---
Why Training Matters
The PHCP-PVF industry requires hands on experience for proper installation, maintenance, and repair. Our training center will provide the required tools, equipment and simulated environments for practical training, ensuring our customers gain valuable hands-on experience.
First Supply carries a wide range of products from many manufacturers. The Ed Felten Training Center will educate customers about the features, benefits and applications with these products, enabling them to make informed purchasing decisions and maximizing the utility of the products they buy from us.
Our industry is evolving rapidly, with a focus on energy efficiency, smart systems and sustainable solutions. The Ed Felten Training Center will equip professionals with the latest knowledge and skills needed to install and service cutting-edge products from our manufacturing partners.
Our Training Center will serve as an opportunity to introduce our customers to complementary products and accessories that they might not have previously been aware of. We foresee the training center will become a hub for professionals in the industry to connect, share experiences and exchange ideas.
Training Center Details
The Ed Felten Training Center is located inside the First Supply branch and is convienently located off the Beltline Highway at South Towne Boulevard in Monona (Madison), Wisconsin.
Size: 1,445 sq. ft.
Maximum Capacity: 18 People
20 Live Fire Equipment Hands-On Training Stations: (3) Comfortmaker, (4) IBC Boilers, (3) Navien, (3) A.O. Smith, (3) Daikin Mini-Splits, (3) Reznor Unit Heaters and (1) Xylem Constant Pressure Water System
Partner Vendors: International Comfort Products (Comfortmaker), IBC, A.O. Smith, Navien, Daikin, Reznor, Xylem, Snappy, Quietflex, Hart & Cooley, Gastite, Python, Aprilaire, Resideo, RGF, Muller Streamline, PRO1, Diversitech, Rectorseal, GeneralAire, Dust Free, Trion, Uponor, Taco, Grundfos, Caleffi, Amtrol, Axiom, Apollo, NIBCO, Webstone, Spears, Charlotte Pipe and Foundry & Elkhart Products
Adjacent to the Ed Felten Training Center is the First Supply Badger Training Room with a size of 1,924 sq. ft. and maximum capacity at 75 people.
---
About Ed Felten
Ed was born on July 7, 1938, in Manitowoc, WI, to Peter and Adela (Stein) Felten. He graduated from Central High School in Sheboygan and the University of Wisconsin with a degree in accounting. Ed married Catherine A. "Cathy" Poehling on June 16, 1962 in La Crosse. Together, they lived in the Boston area, where Ed worked at Armour & Co. He and Cathy moved back to Madison in 1965 when he began work at Wisconsin Supply Corporation. He retired in 1999 as CEO of the parent company, First Supply. He served as President of the American Supply Association in 1998, and later received a lifetime achievement award from that organization. He co-founded the Bank of Shorewood Hills, and served on its board and the boards of Community Banks and Valley Bancorporation for many years. His success in business was built on his relationships with customers, employees, and suppliers.

Throughout his life, Ed was an active volunteer for many organizations, including St. Maria Goretti Catholic Church, Edgewood High School, Attic Angel Association, and the Sun City West PRIDES. He also enjoyed traveling (all 50 states and over 40 countries), watercolor painting, making stained glass, hiking, gardening, and Badger sports. He loved spending time with family and friends, particularly with his grandchildren who called him "Bumpa."