99812354 COMFORT 10-16 DT PM BU/LC Domestic Hot Water Pump with Digital Timer
99812354 COMFORT 10-16 DT PM BU/LC Domestic Hot Water Pump with Digital Timer
GRU99812354
MFG #: 99812354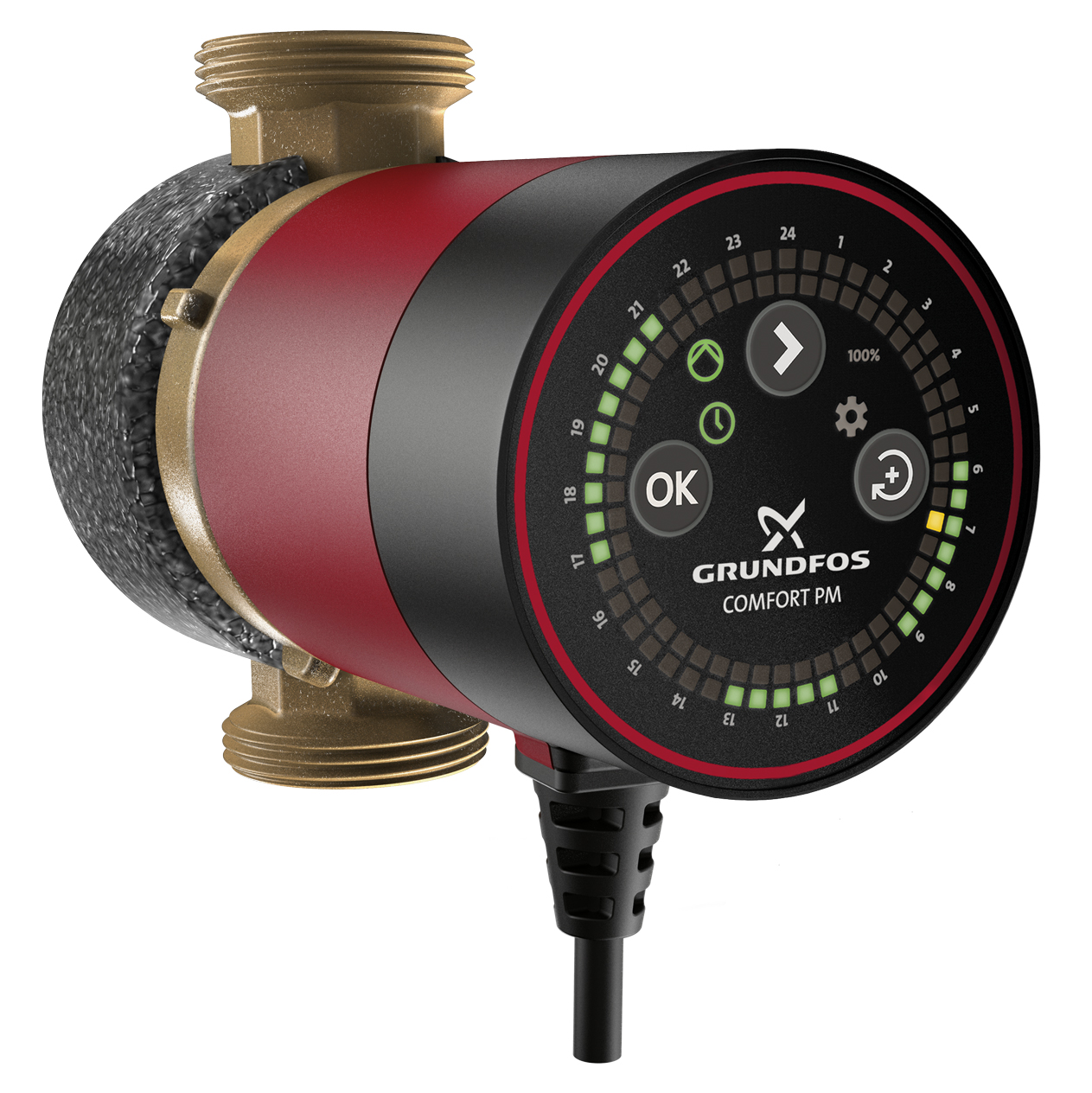 Voltage Rating:

115/230 VAC

Impeller:

Stainless Steel, EPDM, PPO, PTFE, Graphite

Manufacturer:

Grundfos Pumps

Manufacturer #:

99812354

Max Power Input:

6 W

Number of Speeds:

1

Pipe Connection:

1-1/4 in NPSM

Port-to-Port Length:

110 mm

Pump Housing:

Ecobrass

Temperature Rating:

140 deg F

Type of Cable Plug:

NEMA 1-15P
The high-efficiency Grundfos COMFORT 10-16 DT PM BU/LC pump are designed for recirculation of domestic hot water in single - and two-family houses securing hot water instantly to all faucets. The pumps have a corrosion-resistant pump housing suitable for drinking water and are powered by a single-phase, high-efficiency ECM with permanent-magnet rotor. The integrated digital timer has been developed for domestic hot-water recirculation in systems with either hot-water tanks or plate heat exchangers for hot-water production. The timer allows you to customize the pump's operating periods, ensuring optimal comfort while lowering energy costs. Additionally, the pump can be set to continuous operation 100 %. COMFORT 10-16 DT PM BU/LC has a built-in isolating valve and a non-return valve. This ensures that maintenance can be carried out without draining the system. The non-return valve also prevents reversed flow during operation.


Continuous operation can be set for commissioning of the pump or 24 hours instant hot shower and tap water.
Quick and simple electrical installation.
Dry-running protection protects the pump against dry running during startup and normal operation.
Easy-to-clean and lime-resistant spheric rotor.
Noiseless operation due to liquid-lubricated bearing.
No leakage risk due to a static seal.
Easy maintenance and cleaning through the easy-to-separate pump head.
No additional motor protection is necessary due to integrated motor electronics.