---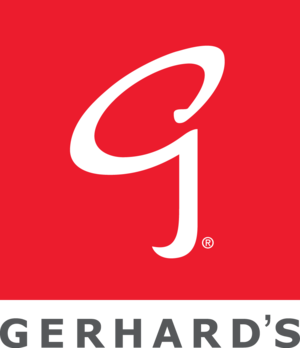 La Crosse, WI – Downtown La Crosse will retain a locally owned and operated lighting store. With the announcement of Wettstein's closure, Gerhard's Kitchen & Bath Store will acquire the former company's lighting division to offer decorative lighting products at Gerhard's current kitchen and bath store location on Cameron Avenue. The expanded store will offer trade professionals and homeowners an accessible, innovative, and convenient location for plumbing, cabinetry, tile, and lighting.
"Gerhard's and the Poehling family are proud to join with Dan and the Wettstein's family. Dan's legacy in downtown La Crosse is monumental. He and the store have been a true asset to our community," said Joe Poehling, First Supply Chairman.
Gerhard's Kitchen & Bath Store will remain open seven days a week while the store is updated to add lighting displays and products to the current offering as well as space for additional employees.
"We look forward to the next chapter for downtown La Crosse as a destination in the area for home projects," said Katie Poehling Seymour, Chief Operating Officer for First Supply's Kitchen & Bath Stores. "We look forward to continuing the tradition of customer service that Wettstein's has established for the lighting industry."
Gerhard's Kitchen & Bath Store by First Supply is located at 106 Cameron Avenue in La Crosse. Store hours: Sunday 11:00 a.m. – 4:00 p.m., Monday, Tuesday, Wednesday and Saturday 9:00 a.m. – 5:00 p.m. and Thursday until 7:00 p.m.
Media Contact

Joe Poehling, Chairman
jspoehling@1supply.com / 608‑784‑3839
Established in La Crosse, First Supply is a regional distributor with 38 locations in the Midwest including 18 kitchen and bath stores. Founded in 1897, First Supply, employing over 650 people, is a 5th generation family-owned provider of heating and air-conditioning, builder, plumbing, waterworks, industrial pipes-valves-fittings, and pump, well and septic supplies. The Kitchen and Bath Store division of First Supply including The Kohler Signature Stores by First Supply in Minneapolis, MN, Milwaukee, WI, Kansas City, KS, and Detroit, MI, along with 18 kitchen & bath Stores and 28 distribution locations in Wisconsin, Minnesota, Illinois and Iowa are the largest and most versatile kitchen and bath stores in the upper Midwest. For more information, visit firstsupply.com and gerhardsstore.com.