---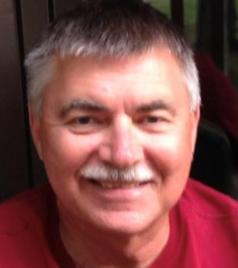 Madison, WI – After 8 years with First Supply and 40 total years in the industry, Jerry Barnett will be retiring on July 2, 2020. Jerry has been essential in taking First Supply's Central and Northern Wisconsin presence to the next level. While Jerry will be missed, his legacy will certainly live on for a long time.
Jerry came to First Supply with many years of experience and diverse positions behind him. Jerry got his start in the wholesale distribution business in the warehouse and moved to various other positions including Purchasing, Sales and Management. Jerry was also fortunate enough to experience the manufacturing representative side of the business selling major brands such as Delta, Brasscraft and many others. First Supply was lucky to have Jerry join our team in 2010.
Through his time at First Supply, Jerry and the team in Rhinelander, WI have steadily delivered solid results. This culminated in earning the Medium Branch of the year award in both 2107 and 2019. Jerry's vision for change and growth also helped bring to fruition a new Wausau, WI location in 2017. Undoubtedly, Jerry's focus on taking care of the customer has been critical in delivering these results and instituting positive change in North-Central Wisconsin.
On behalf of First Supply, we want to thank Jerry for all of his contributions to the company and industry as a whole. We wish him the very best on a well-deserved retirement!
Thank You Jerry!
Established in La Crosse, WI, First Supply is a regional distributor with 47 locations, including 28 distribution branches, 1 CDC and 18 Kitchen, Bath and Lighting stores in the upper Midwest. Founded in 1897, First Supply employs over 650 people, is a family-owned, single source provider of HVAC-R, Builder, Plumbing, Lighting, Waterworks, Industrial PVF, Pump, Well and Septic supplies.