Leak Beating Products
By: First Supply
---
The Environmental Protection Agency (EPA) estimates that over 1 trillion gallons of water a year are wasted because of leaking pipes and plumbing fixtures. Whether it's a dripping faucet, water heater leaking or a running toilet, allowing leaks to continue unchecked is like flushing good money down the drain. Worse yet, undetected leaks can cause significant property damage.
First Supply has a selection of products to efficiently find and seal water leaks in residential, industrial and commercial properties. The app-enabled Moen Flo and Honeywell Buoy whole house leak detection and shutoff systems use the latest technology to identify leaks and prevent water damage. Running toilets can be remedied by replacing flappers with quality OEM parts from Kohler, Mansfield, or Gerber. And finally, aftermarket products from Fluidmaster provide options for replacing leaking fill valves and leaking toilet flush valves. Selected with easy installation and effective performance in mind, these reliable leak prevention products will provide a huge return on investment for plumbers, property owners and contractors.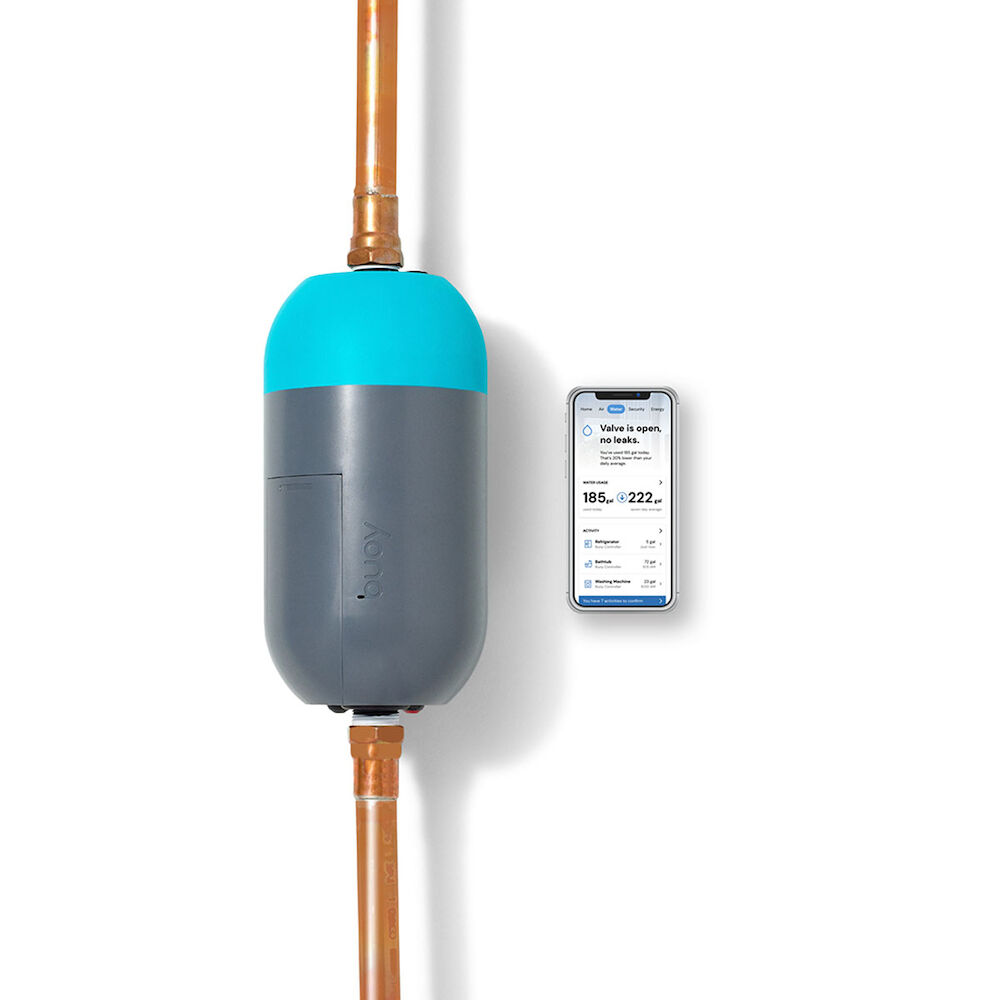 The Buoy™ Whole Home Water Controller
Prevent water damage and wastefulness. Know how you're using water and turn it off in an emergency with Buoy™ Whole Home Water Controller. The Buoy Whole Home Water Controller attaches to your home's main water line and sends data to the Resideo Home App, helping you self-monitor your home's water usage.
Item #: HONBSV101WC10LFU
Shop Now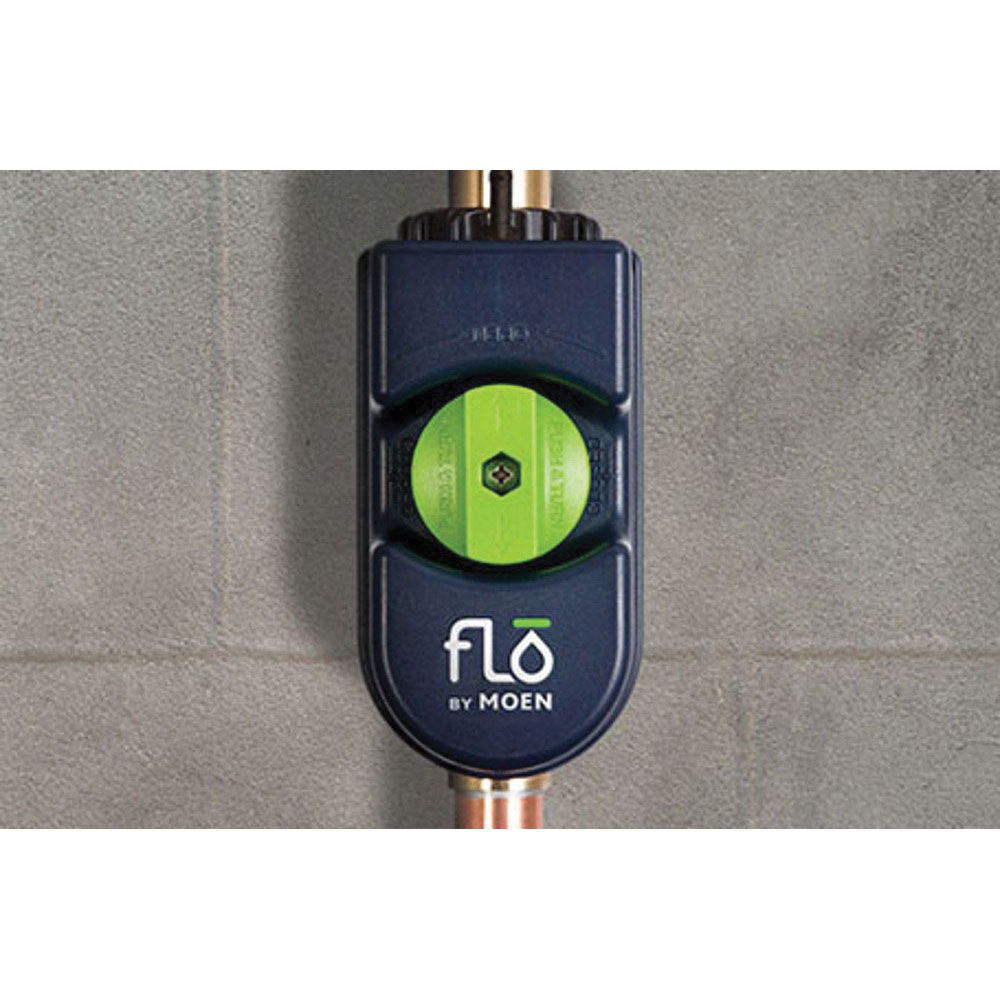 Flo by Moen® Leak Detection System
Bring smart plumbing to your home with Flo by Moen®. This Smart Home system is the first water security system that monitors and protects your home from leaks and water damage with a single device, no additional sensors needed. Designed by plumbing and tech industry professionals, Flo by Moen® is installed on the main water supply line of the home.
Item #: MOE900001
Shop Now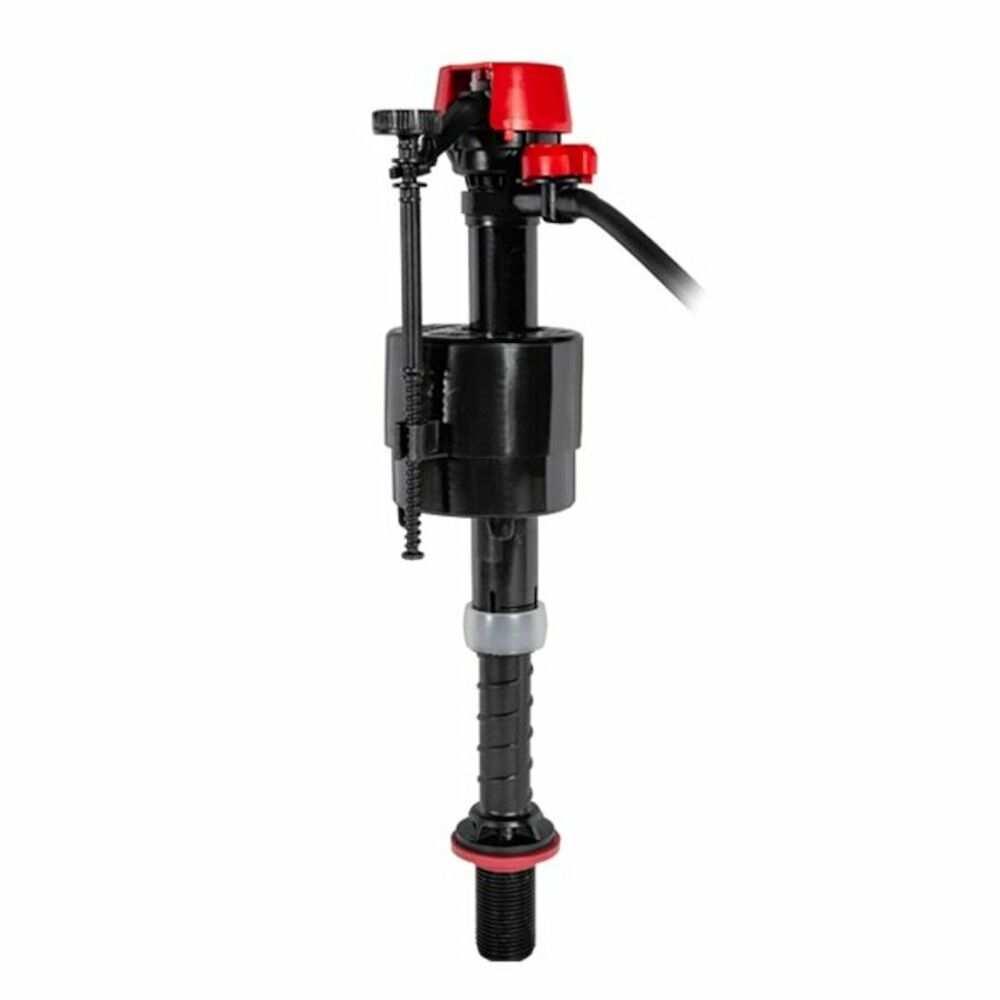 PRO45 Adjustable Fill Valve
The new Fluidmaster® PRO45H PRO Fill Valve with Tank and Bowl Water Level Control is available exclusively for professional plumbers. An ultra-quiet, more powerful fill valve and gives you the ability to control both tank and bowl water levels.
Item #: FLUPRO45H004P10
Shop Now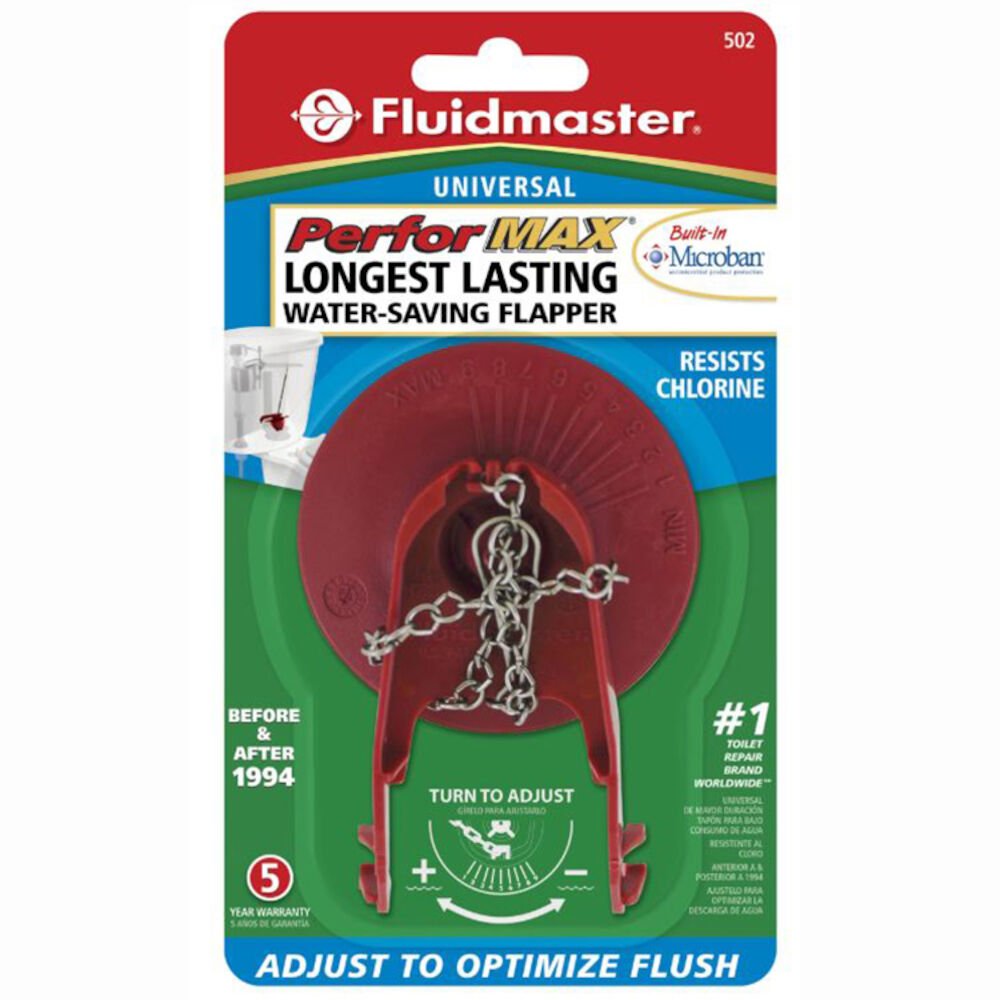 502 PerforMAX Adjustable Flapper
Best for ALL toilets, 1.28, 1.6, 3.5+ GPF (gallons per flush). Fluidmaster® sets the high performance standard with the 502 PerforMAX® Water-Saving, Adjustable Flapper.
Item #: FLU502
Shop Now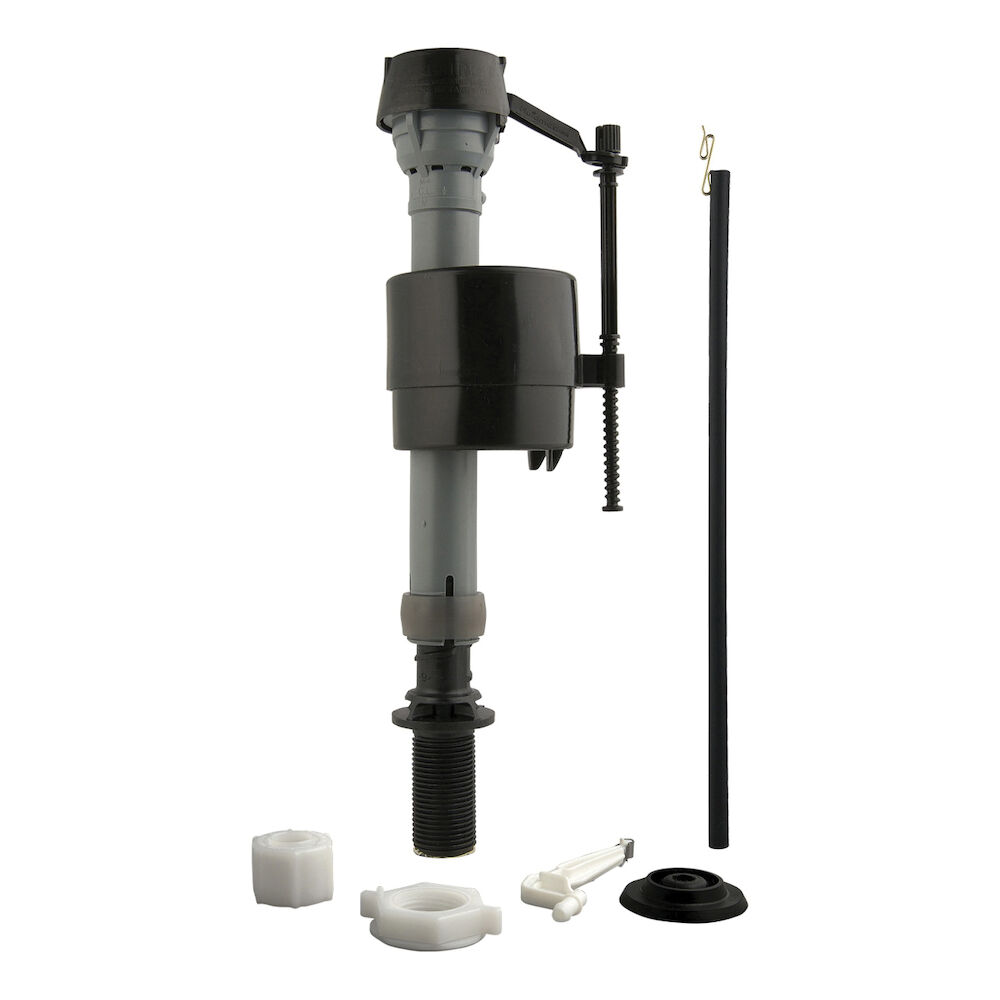 400A Universal Fill Valve
The Fluidmaster 400A universal toilet fill valve is the #1 best selling fill valve in the world! This is an anti-siphon design with an adjustable height from 9 to 14 in. For best performance of your toilet, consider replacing the flapper along with the fill valve.
Item #: FLU400A
Shop Now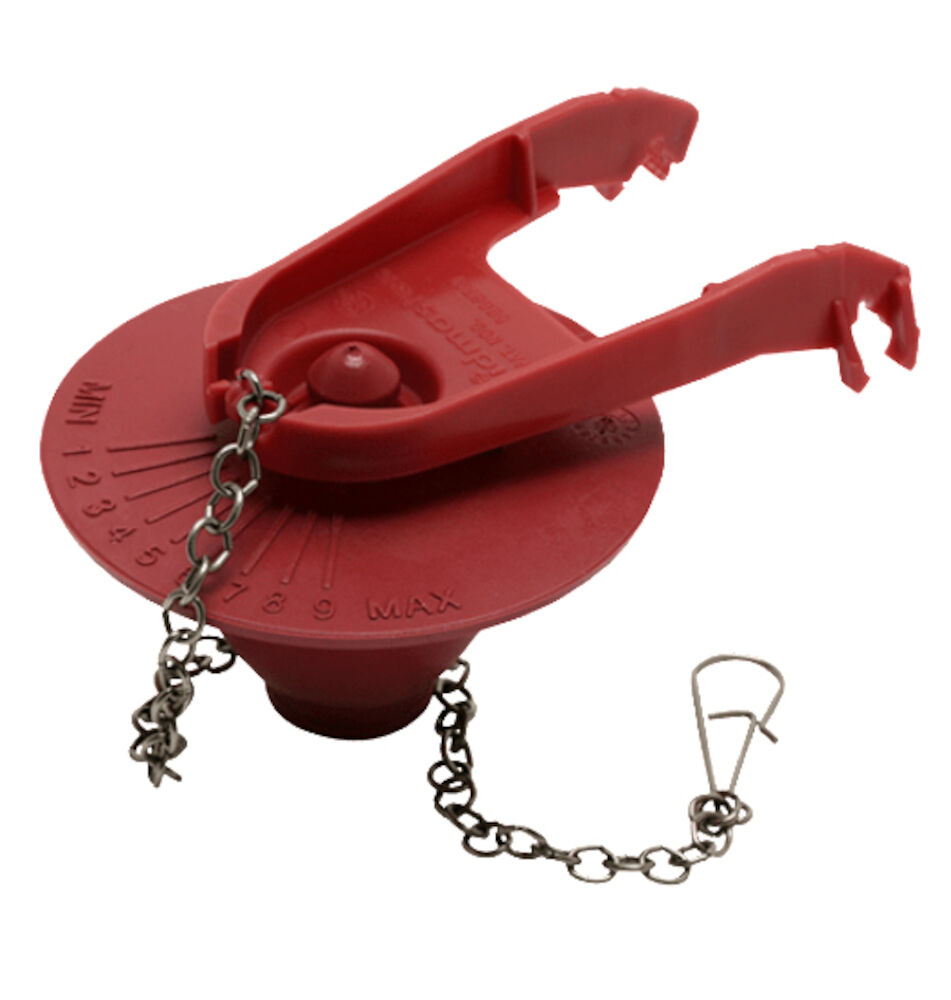 PRO56 Universal Adjustable Flapper w/Microban
The PRO56 is our most versatile 2" Flapper. Giving you the most effective flushes, the PRO56 adjustable dial allows you to fine tune how much water is flushed. This feature makes it suitable for 1.28 – 3.5+ gallons per flush. The PRO56 Flapper is chlorine and hard water resistant, and comes equipped with a solid frame that won't twist for a perfect seal every time.
Item #: FLUPRO56
Shop Now